Happy Easter and Happy Spring!
I love Easter because it is one of the few occasions we have in modern times to don a gorgeous hat, and I just love hats!
Victorian Easter Bonnets
Adorable, little girl, 1950s Easter bonnets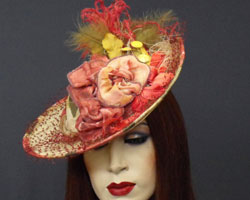 and the Easter bonnet I would
buy
if I had a good enough reason.